Over the past 40 years, the benefits of community-based living for the developmentally disabled have been well documented.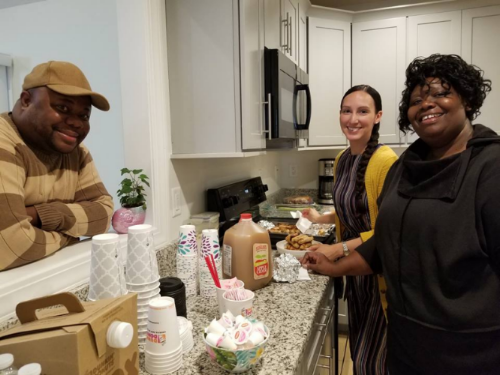 LifeLinks' options for residential care in homes are comfortable, safe, and well maintained.
In the residential model:
Two or more individuals live in homes, supported by full time LifeLinks staff.
Homes are owned or leased by LifeLinks and are located in neighborhoods in Lowell, Dracut, Chelmsford, Tewksbury, and Westford.
Continuous inspections, ongoing maintenance, and any upgrades needed on the properties to keep them in prime condition are conducted regularly.
When necessary the homes are equipped with handicapped accessible features such as ramps, railings, and accessible bathrooms.
Each residence is staffed by a program manager and direct support staff - all trained to provide high quality, caring services.
Staff assists the individuals to live the fullest life possible by teaching, supporting, and encouraging each individual both physically and emotionally.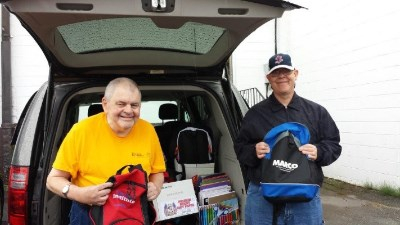 LifeLinks maintains and operates 17 residential homes 24 x 7 in neighborhoods throughout the Greater Lowell area. Typically, 3 to 5 adults with developmental disabilities live in each home with continuous staff support.  All direct care staff working in LifeLinks' residential homes are:
Certified in CPR and First Aid and receive ongoing training in Medication Administration, Driver Safety, Physical Assistance, and Human Rights.  Homes with residents that require more extensive medical care are staffed with Certified Nursing Assistants. The LifeLinks staff plays a vital role in the lives of each resident – supporting them in living as full and rich a life as possible.
Residential home residents create and participate in the daily routine of their home to the extent that they are able. Meal planning/preparation, laundry, general housekeeping, and shopping are some of the activities where their assistance is expected and encouraged. On weekdays, residents: 
Work at jobs in the community or attend week day programs.
On holidays and birthdays, celebrations are planned and enjoyed by all. 
Residential home residents are also encouraged to maintain good relationships with their family and friends and to make new friends in their neighborhoods and in their communities.
Each residential home resident receives routine medical care by their own physician, dentist, or other medical specialist. A full time registered nurse regularly monitors the medical condition or needs of each individual living in a LifeLinks group home.
The LifeLinks Group Home Program is funded through the Massachusetts Department of Developmental Services (DDS). Families and individuals over the age of 22 who are interested in the LifeLinks Group Home Program must be referred by DDS.  The quality of services to individuals served in LifeLinks' residential programs are reviewed and certified by the Department of Developmental Services Office of Quality Enhancement (QUEST).
Call Angie Otieno, Director of Residential Services at 978-349-3036