The LifeLinks Family Support Center has been designated by Massachusetts Department of Developmental Services (DDS) program as the Family Support Center of Greater Lowell.
We are a referral and support program for people with developmental disabilities. Our experienced service navigators provide and recommend the appropriate resources that will improve the quality of life and stability within the home and community.
Services are family directed, customized and flexible in order to meet the needs of each individual situation.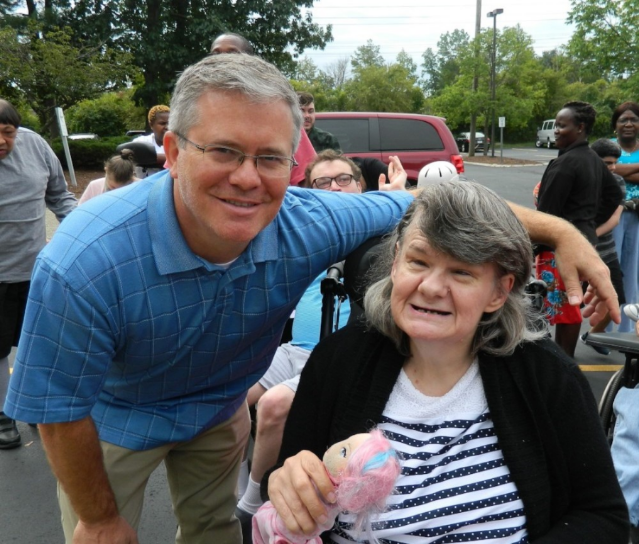 The Family Support Center is available to help any Greater Lowell family who has an individual with a developmental disability living at home with them.
We offer Information and Referrals in the form of assistance with:
System navigation (Social Security, MassHealth, etc.)
Educational planning (IEP)
Community resources
Recreational family outings,
E-newsletters
Resource lending library
Transition into adulthood
Guardianship process advice
Respitality (caregiver night out)
Finding caregivers
In-home support opportunities
Sibling support
Social skills groups
Equipment and supply needs.  
To receive services and participate in activities, you must meet the following requirements:
DDS eligibility: We need to receive a letter of eligibility from DDS. For the application form and process on becoming DDS eligible, visit http://www.mass.gov/eohhs/consumer/disability-services/services-by-type/intellectual-disability/support/developmental-services-eligibility-application.html. If you need assistance with filling out forms, we are happy to assist at the LifeLinks offices in Chelmsford. Please contact us at 978-349-3040 or email us at familysupport@lifelinksinc.net for an appointment.
Greater Lowell Area Residence: We serve MA families in Billerica, Chelmsford, Dracut, Lowell, Tewskbury, Tyngsboro and Westford.
Database Enrollment: Please kindly complete the CONTACT INFORMATION FORM BELOW

.
What is Database Enrollment? The enrollment is simply the process of you providing your information on the form below so we can receive and immediately contact you to assist you with your specific needs. The database is a platform that will enable us to track and maintain communication and all important information provided to us from the contact form. Any further questions about the form, please contact the Family Support Center at 978-349-3039. 
NOTE: LifeLinks will never sell or provide your contact information to any third party vendors.