After years of wrangling, juggling, managing and cajoling, our beloved Ringmaster Carol Midey is retiring!  We hope you can join us for an evening of fun and frivolity in her honor!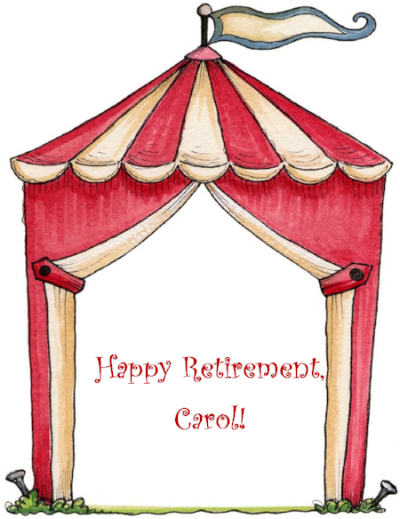 The festivities will take place on Friday, November 17th from 5 pm to 9 pm at the Chelmsford Elks Lodge, 300 Littleton Rd in Chelmsford MA.  Tickets are $20 per person which includes food and a gift for Carol.  Click the links below to securely order your tickets online with your credit card or to download the event flyer for more details.
You may also register by contacting Melanie Marino at 978-349-3002 by November 3rd or by email to mmarino@lifelinksinc.net .
Suggested attire is Black & White anything.  A cash bar will be available throughout the evening. 
This form stopped accepting submissions on November 17, 2017 5:00 pm EST.
If you would like to make an additional donation toward Carol's gift, please click here to go to our Donation page. Be sure to insert  "Carol's Gift" in the "Other Instructions" section of the donation form.  Thank you.